Quote:
Originally Posted by Astroid
well trike is now back it's a 1300 t1 twin port pyro.
since i've got it back i now completely striped it down and removed every thing from the front of the torsion bar and replaced it. was'nt going to go to that extreme but found as i was removing some of the frame work that some of the tubeing had been butt welded together ( not good) so decided to remove the lot and start again. took a couple of pics today so you can see how its getting on also had to replace the headstock as found a crack in it after removing the paint.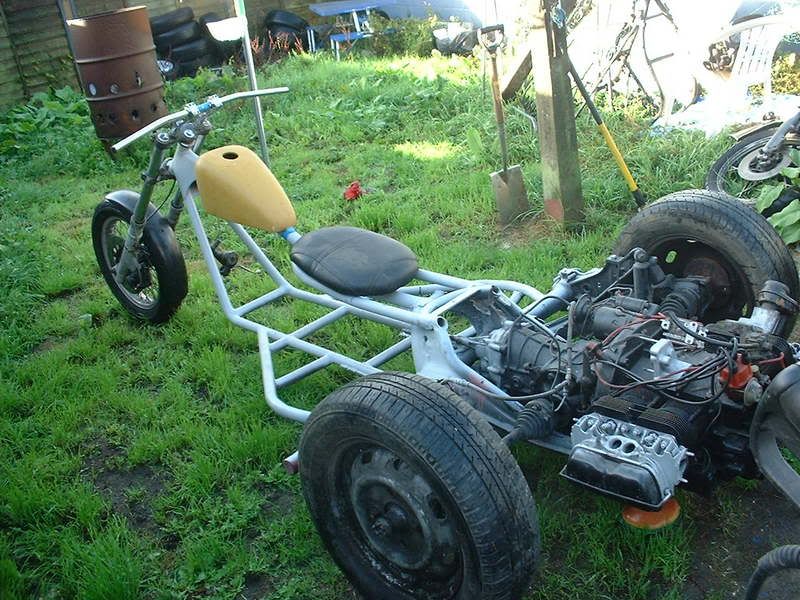 the tank and seat r only there as a mockup to give me an idea of how everything is going to fit. i think it looks a lot better now...
I spy with my little eye, left hand side of the photo, and engine in a frame not doing a lot! Have you got plans for it? and what is it?
You've certainly tidied that trike up a bit!